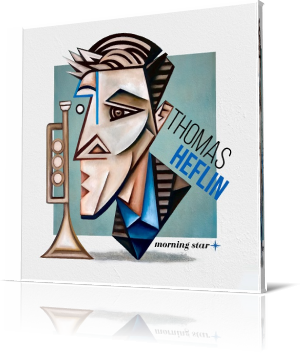 The roots of trumpeter Thomas Heflin have always been dear to him. He grew up in Clarksville, Tennessee, and when he was young he took piano lessons. Thomas was listening to a wide variety of musical styles, but things changed when he took up the trumpet at the age of 11.

At the University of Tennessee, he fell in love with jazz. After that, he moved on to the William Paterson University in New Jersey, and studied there with Memphis-born pianist, James Williams. Finally after completing his doctorate at the University of Texas, Austin, he moved to New York City, where he played with a number of ensembles.

Next to that, Thomas served as Program Manager and Jazz Faculty member at the Manhattan School of Music Precollege Division. But in 2014, he took the job of Assistant Professor of Jazz at Abraham Baldwin Agricultural College in Tifton, GA. He currently serves as Assistant Professor of Jazz Brass at the Miles Davis Jazz Studies Program at the University of North Carolina at Greensboro.

Now his fourth album for Blue Canoe Records is released, under the central theme of a late-night radio show. The songs flow into each other, with station ID and DJ. The title and title track refer to "light at the end of the tunnel" after the Covid pandemic.

Thomas is backed up by tenor saxophonist Gregory Tardy (Elvin Jones), Mavis "Swan" Poole (Lauryn Hill, Prince) on vocals, Peter Stoltzman (Steve Gadd/Eddie Gomez) on piano, Steve Haines on bass, Aaron Matson on guitar, Ariel Pocock on vocals, Xavier Ware on drums, Dan Hitchcock on woodwinds and Jorge Luis Torres "Papiosco" (¡Cubanismo!) on percussion.

Together they bring a warm sound, that reminds me of the CTI recordings of the seventies. In fact the music is contemporary jazz, with elements of R&B, gospel and neo-soul. 'Morning Star' is the Slavic translation of my wife's first name, while 'Self-Esteem' is the only cover here. The Moon Singer' is inspired by a book by Clyde Robert Bulla, and 'Anna Breschine' is the name of his daughter.

Thomas Heflin has a laidback style of playing, that makes it perfect for this late-night outing. A nice concept!