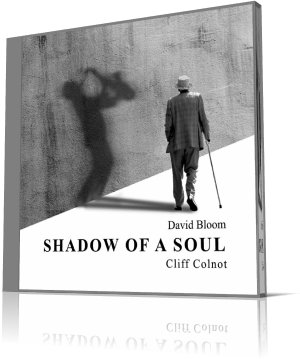 Chicago guitarist and flautist David Bloom began studying folk guitar at the age of eight, and was listening to jazz three years later. For example, he was inspired by Herbie Mann.

Six years later, when he was 17, he heard Buddy Guy and wanted to play the blues. He asked Buddy for guitar lessons in blues, but also wanted to learn jazz at the same time. Finally, he attended Berklee College of Music for 2 years.

After playing and touring with several bands, in 1981 he decided to focus his energies on teaching, writing and painting. This new CD means a return to performing and playing the alto flute on 2 compositions.

In 1977 he met Cliff Colnot, who now arranged 13 of his 15 original compositions. However, they come in a range of music styles for ensembles, jazz combos and large orchestras with strings. In doing so, Wayne Shorter exerted an influence on him. During the Corona pandemic, David composed more than 30 songs, 15 of which made it here.

'Mischievous Mark Colby' opens in tribute to a deceased student, after which 'The Way I See it' reflects his vision of the world and his ability to see beauty and imagination. 'Samba' uses strings, and 'True Bloo' represents a calm blues.

'For Eddie P', on the other hand, is a cheerful tribute to salsa great Eddie Palmieri. 'Reconsider' is a short intermezzo, after which 'No Reruns' brings an optimistic groove to the bracket. 'Shadow Of a Soul', the title track, is a spooky, introspective track, followed by 'Mu Hahn'.

'Fatal Honey' was written to celebrate the fleeting quality of loveliness and its subsequent danger. 'Beeb's Blues' is of course a return to blues, after which 'Only We' gently passes by. 'Ambivalent' contains a lot of drumroll, and 'Lushness For Life' sounds sultry. It closes with 'Yin and Yang', and this Latin song swings out of control.

A CD with classical harmonies, but with an international allure.