Memorial Day Weekend Brings Jazz Greats to Paradise
Amidst the splendor and power of the Hawaiian island of Maui, perched royally at the Kaanapali Beach Resort, jazz entrepreneurs John and Rebecca Rozenberg set a stage once again by bringing the ultimate jazz festival to aficionados from around the world.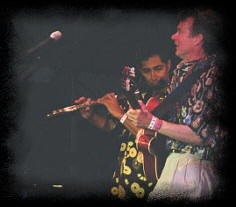 May 27th and 28th, 2000 saw the Fifth Annual Maui Music Festival kick off once again with headliners Nestor Torres, Norman Brown, David Benoit, Peter White, Scott Wilkie, Acoustic Alchemy, Dave Koz and Jeffrey Osborne packing two days of solid, smooth vibes into the agendas of festival goers.
SATELLITE STAGES WERE ROCKING…
Not only were these gifted jazz legends playing their hearts out on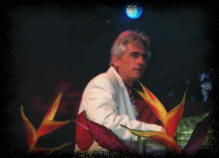 the main stage, but tickets to the festival also bought entrance to the satellite stages where the likes of the talented Brian Hughes and local island favorite Joe Cano and his band kept the beat alive. The mastery of these two sets of guitarists gave everyone the chance to start their days off just right before heading to the main stage for afternoon and evening performances. It was an added highlight for fans when Joe Cano and his talented sidemen took the main stage, just to get everyone warmed up! They absolutely rocked and one couldn't help but be reminded of the prowess of Jesse Cook as they performed.
Whether you were poolside at The Westin Maui, headquarters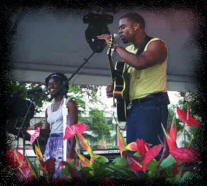 hotel this year, grooving with Sam Ahia, Crazy Fingers, Blue Groove, or at the "Walin' at the Village" which brought the best local talent in the form of Maui Jam and Bobby Ingram the music flowed constantly as smooth sounds,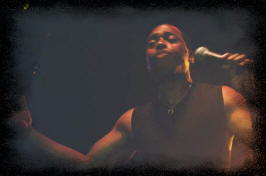 rounded out with a little funk, and spiced up to a Latin beat overtook this beautiful island. No matter where your sightseeing or shopping took you, at any hour of the day, jazz was jammin' and drawing listeners who were there for the festival, making new fans of those who were simply vacationing.
ON THE MAINSTAGE…
From the Latin grooves of Nestor Torres' melodious flute, to the breezy, lyrical strings of Peter White, from the smooth rhythms of Norman Brown, to the electric moments created by Scott Wilkie,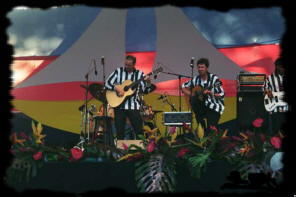 there wasn't one moment of let up in these artists! Mid afternoon, listeners were free flowing with Acoustic Alchemy as they played all the favorites and dazzled the crowd. Just when you thought you couldn't take another powerful act, Dave Koz put on the show of his life and inviting David Benoit on stage, once again collaborated with this legend in a show stopping moment of favorite tunes. Jeffrey Osborne had everyone dancing and swaying to his ballads and foot-tapping melodies while Peter White graced everyone with his classics and invited all of his peers appearing that day to join him, individually. The never seen before combination of White and Torres left lasting impressions on this writer with the most beautiful rendition of White's "Venice Beach" ever played by two artists. To highlight his show even more, White also invited David Benoit out for a never-before heard version of White's irrepressible "Dreamwalk". As onlookers tried to recover from this dynamite duo performing, Dave Koz joined his good friend to render everyone's heart broken with their uplifting version of White's "Midnight In Manhattan"; once again we were reminded of the loss of Grover, yet their performance was almost joyous.
AFTER HOURS JAMS…
Not a slow moment, not a minute to stop smiling and feel the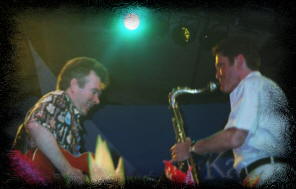 excitement of the grooves being delivered. With after hours parties each night highlighted by the talented and feisty Wilkie, joined by the laureate Hughes, only to be capped off by a surprise appearance from the Acoustic Alchemy guys…then shades of Kilauea days with White's saxman, Greg Vail, teaming up with Benoit's saxman, Andy Suzuki flanked by Koz' bassist Bill "Rubberhand Man" Sharp and Koz' guitarist Tony Maidens, the music just kept coming.
Powerful music delivered by some of the best in the industry surrounded by the beauty of the perfect island! Hats off to these visionary promoters and their dedicated sponsors who have once again put together a spectacular event. From the wonderful backstage visits with artists, the delicious buffet which seemed never ending back there to the glorious sounds of jazz; from the sensational job performed by the dynamic Cameron Smith of Smooth Jazz TV as master of ceremonies to the incredible local talent that shined around the headliners, the Rozenbergs left no stone unturned. In an already divinely touched setting, paradise has been redefined.
© Joan Lynch
Archive