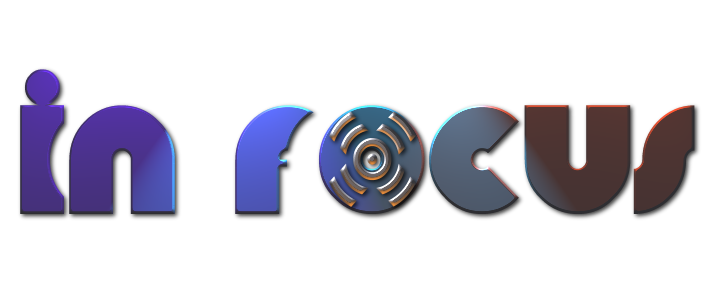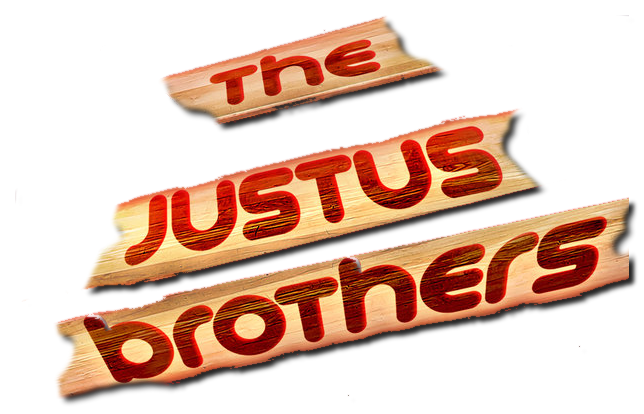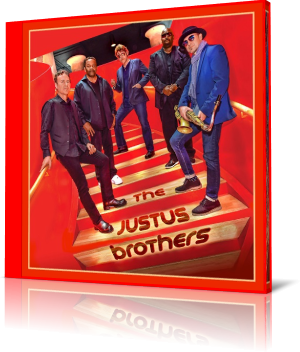 Keyboardist Jason Clark, guitarist Niko Lyras, drummer Steve Potts, saxophonist Pat Register, bassist Dave Smith are the core members of Memphis based group The Justus Brothers.
Since several decades they are backing luminaries such as Booker T. & the M.G.ís, Kirk Whalum, Gregg Allman, Ike Turner, Dave Stewart and many more.

Now they have released their self titled album, breaking new ground in 2019. The opener of the album is a medley of two songs by Sting, Fragile and Fields of Gold. Fragile is from Sting's second album Nothing Like The Sun (1987), while Fields of Gold is from his album Ten Summoner's Tales (1993). The implementation by the group succeeds perfectly and smoothly. The Group has a broad instrumental base and can implement the topics in a differentiated and professional manner.
Chinese Checkers was released on Booker T. & the M.G.'s album Soul Dressing (1965). The interpretation convinces with a sophisticated horn arrangement, the guitar solo is also resounding good. The song is the first single of the album.
Sabroso means in Spanish language tasty. The piece fully deserves this title. Miss L is a moonshine serenade, composed by guitarist Niko Lyras for his girl. Also in the band context it sounds melodious.
Askin' Ain't Gettin' is a forward looking piece with a pounding beat that keeps you in a good mood. Interfaces to The Rippingtons are unmistakable. On Hip Pocket the group shines with a sneaky and funky groove.
The horn laden King's Strut is a piece that immediately sounds familiar and goes down like milk with honey. Garment District shows a strong influence from Weather Report's Birdland.

I Keep Forgetting is a problem that particularly affects older people. But here the problem is packaged very nicely. The original by singer-songwriter Michael McDonald, from his debut album If That's What It Takes will always be remembered.
The Justus Brothers have delivered with their debut album a successful mixture of original compositions and covers, with which the formation definitely recommends themselves as an excellent live band.









Buy the album in all stores

Album Information

Title: The Justus Brothers
Artist: The Justus Brothers
Year: 2019
Genre: Smooth Jazz
Label: Memphis International Records

1 Fragile / Fields of Gold 4:59
2 Chinese Checkers 3:47
3 Sabroso 4:01
4 Miss L 4:30
5 Askin' Ain't Gettin' 4:53
6 Hip Pocket 4:32
7 King's Strut 3:41
8 Garment District 3:37
9 I Keep Forgetting 4:58