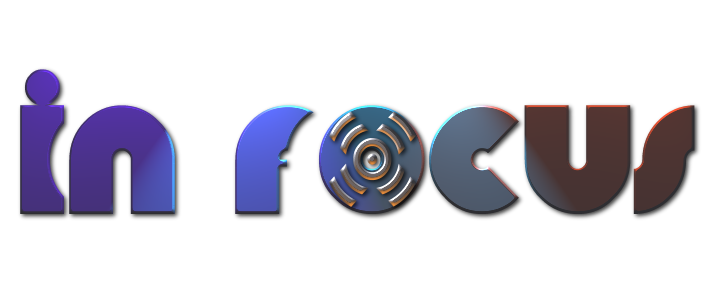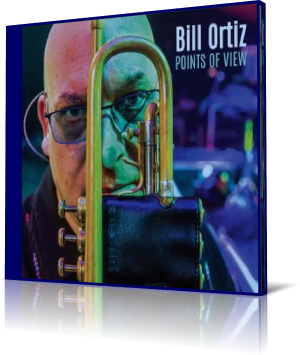 Trumpeter Bill Ortiz may not be well known to the general public, but it is quite different in musician circles. His roots are firmly anchored in jazz. After all, he has played with greats like Herbie Hancock, Wayne Shorter or Chick Corea. His performing activities also extend to musicians such as Boz Scaggs, Buddy Guy, Tony Toni Toné, En Vogue, Johny "Guitar" Watson and Destiny's Child.
His first two solo albums, From Where I Stand (2009) and Highest Wish (2012), reflect this wide-ranging spectrum of activity. Bill Ortiz also feels at home in the realm of Latin music, with which he is connected by performances with Tito Puente and Pete Escovedo.
This musical career eventually led him to an intensive collaboration with Carlos Santana. He can be heard as lead trumpet player on Santana's hit Smooth (1999) for example, which finally led to extensive touring work with the famed guitarist until 2016. Bill's third solo album Points Of View (2022) is based on this musical period and adapts this style.
In addition to Bill, the new album features the following musicians: Azar Lawrence (tenor sax), Matt Clark (piano, Fender Rhodes), Brian Jackson (piano), Carl Wheeler (Hammond B3 organ), Marcus Shelby (bass), Marc van Wageningen (electric bass), Dennis Chambers (drums), John Santos (percussion, lead & bg vocals), Javier Navarrette (percussion, bg vocals), Terrie Odabi (lead & bg vocals), Larry Batiste (bg vocals) Sandy Griffith (bg vocals), Christelle Durandy (lead & bg vocals), and Juan Luis Perez (bg vocals).
The album does not contain any original music material but is a treasure chest of various pieces of music by very different old masters with a clear focus on jazz. Bill Ortiz comments the intention on which his album is based as follows: "At it's best, music makes people feel something. I wanted the album to feature important pieces that have been overlooked or forgotten, songs I felt could document the sounds and artists that were important to me in forming my voice while updating and bringing my personal style to them."
The album opens with a cover of Eddie Henderson's jazz fusion piece Sunburst (1975). Henderson, an excellent jazz trumpeter had played with Herbie Hancock in his day, who is arguably the common interface with Bill Ortiz. In his interpretation he expands the original piece and underlays it with a percussion carpet of the finest kind.
Jazz pianist Harold Mabern created Alex The Great in 1970 featuring Lee Morgan on trumpet. The harmonized original differs from Harold's common bebop or post bop style. Bill transfers the original through the rhythm underlay into new spheres that give room to the imagination.
Ain't Gon' Change a Thang from the Crusaders' album The 2nd Crusade (1973) also has a luring horn harmony with Wilton Felder on sax and Wayne Hnderson on trombone. Ortiz's trumpet solo gets lost in the hypnotic rhythm forest obviously alienated electronically.
In Search of Truth is a tune of Lonnie Liston Smith's debut album Astral Traveling (1973) seeking the jazz fusion spirituality. Unlike Lonnie Listen Smith, Bill doesn't take the slow Indian-influenced version as his rhythmic starting point, but brings Latin American to the tableau. This fits better with his trumpet escapades, which emphasize the bebop area a bit more. Saxophonist Azar Lawrence takes the jazz theme and broadens it overall in an improvisational way.
Okonkole Y Trompa was written and played by legendary bass player Jaco Pastorius accompanied by Afro-Cuban percussionist Don Alias and French horn player Peter Gordon from Jaco's self-titled debut album (1976). An explosive mixture that triggered Bill's interest to the highest degree and in the known way shows the result.
The cover of Gil Scot-Heron's A Toast to the People dedicated to the African-American freedom fighters brings a change in the album. It's the first vocal song and it's spreading a message which has lost none of its significance. Singer Terrie Odabi takes on the not-so-easy task of replacing Victor Brown's voice.
Fusion/Noche Cubana is the second piece penned by jazz trumpist Eddie Henderson. This piece can be divided into two sections. The first is percussive fusion, which clearly crosses the boundaries into free jazz. Noche Cubana keeps the rhythm, with a Spanish serenade now entering.
Ain't No Need in Crying by the Rance Allen Group from the album A Soulful Experience (1975) finds a comprehensible improvement by the interpreter Terrie Odabi. A gospel excellence of a special kind. The rendition of Wayne Shorter's Oriental Folk Song from his album Night Dreamer (1964) is Bill's return to his jazz roots with a slight change of the rhythm part into Afro Cuban 6/8.
The album ends with My Lord and Master from The King And I by Richard Rodgers and Oscar Hammerstein (1951). Bill fills the vocal part with his impressive trumpet presentation.
Points Of View by Bill Ortiz is like a musical character study that takes a deep look into the past and gives us the impression that not everything that has passed has lost its appeal. For those who have an affinity for this kind of retrospective, it's a feast for the ears.




Biography

Website

Buy the album in all stores

Album Information

Title: Points Of View
Artist: Bill Ortiz
Year: 2022
Genre: Contemporary Jazz
Label: Left Angle Records

Tracks:

1) Sunburst (8:32)
2) Alex the Great (6:02)
3) Ain't Gon' Change a Thang (6:04)
4) In Search of Truth (9:16)
5) Okonkole Y Trompa (7:49)
6) A Toast to the People (6:57)
7) Fusion-Noche Cubana (8:21)
8) Ain't No Need in Crying (6:19)
9) Oriental Folk Song (8:37)
10) My Lord and Master (4:15)