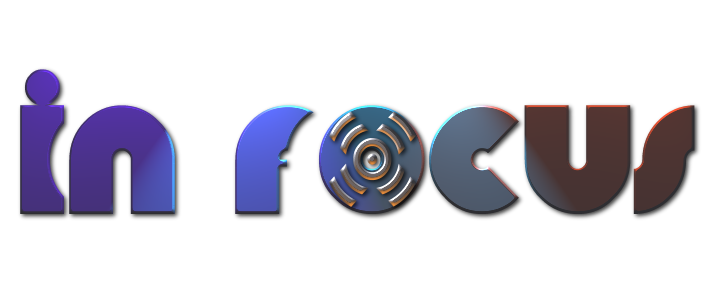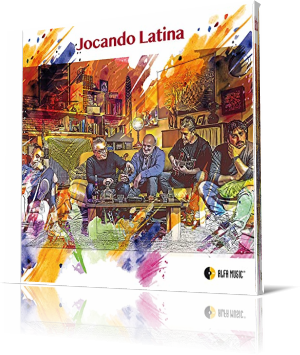 The Latin Jazz formation Jocando Latina consists of Alessandro La Corte (piano), Angelo Carpentieri (guitar), Paolo Pelella (bass), Carlo Salentino (drums) and Davide Cantarella (percussion). There style ranges from Latin and Contemporary Jazz to Brazilian songs. Their debut album Jocando Latina (2021) shares the title with the name of the group.
Paolo Pelella is from Naples, the other three band members are from Salerno, Italy. All of them can look back on a rich musical activity with different formations. This album is the result of their common live history over several years. The pandemic gave a chance to realize finally this project.
The opening track E.M. is dedicated to the great Italian film composer Ennio Morricone. The music is characterized by a special sinuous elegance, as we know it for example in smooth jazz from the group Fourplay. This is especially due to the dreamlike harmonic interplay of the band and the special flow of percussionist Davide Cantarella and drummer Carlo Salentino.
Felicidades (Congratulations) is the name of the next piece, where one wonders who is being congratulated and on what occasion. The Bossa Nova comes easily to the group. Everything sounds casual and authentic at the same time. Even if the pieces go beyond the normal scope of radio music, the length does not seem at all inappropriate, but rather demanding and necessary.
Quer Amar (Wants To Love) shines with the same virtuoso stylistic confidence that a group can only achieve by playing together for a long time and mastering their instruments. The title is program and claim. Hurry likes it fast and moves in contemporary jazz waters. The piece was originally composed by Uruguayan pianist and fusion legend Hugo Fattoruso.
Jocando means joking, playing or joining. All terms apply to the group, which is not only an association of like-minded people, but who have a lot of fun playing beyond their profession. We do not know who is the mysterious woman to whom the track Giuliana is dedicated. Judging by the music, she seems to be a personality with multiple facets.
CB is a slow insightful tune, that bobs along like an anchored barge in the calm afternoon sea. Alone Angelo Carpentieri follows the words carpe diem. More momentum brings there Meio De Campo. Last tune is One For Chick, a piece dedicated to the late Chick Corea. Starting with an extensive percussion solo the finale served a delicate menu of finest fusion music.
The project Jocando Latina offers a colorful mix of different styles that have one common denominator, real good music.




Buy the album in all stores

Album Information

Title: Jocando Latina
Artist: Jocando Latina
Year: 2021
Genre: Latin Jazz
Label: AlfaMusic

Tracks:

1) E.M. (Ennio Morricone) (8:14)
2) Felicidades (7:33)
3) Quer Amar (5:45)
4) Hurry (5:33)
5) Jocando (4:05)
6) Giuliana (6:53)
7) Cb (5:27)
8) Meio De Campo (5:11)
9) One for Chick (6:36)