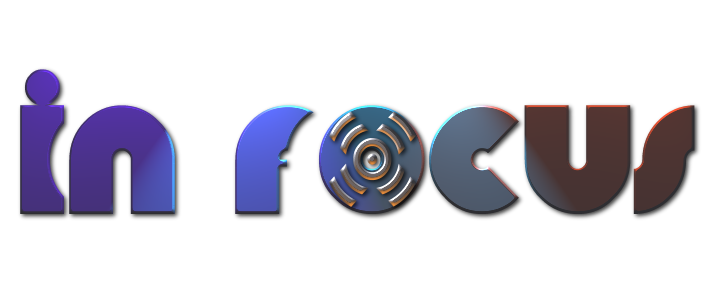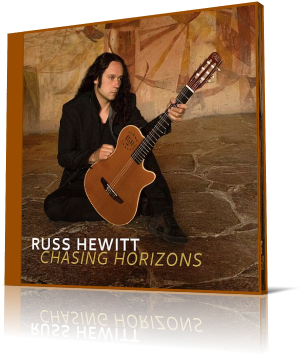 Dallas, Texas based guitar virtuoso Russ Hewitt has already released several albums like Bajo El Sol (2008), Alma Vieja (2011) and Cielo Nocturno (2016). With his newest album Chasing Horizons (2022) he shows even more presence in the American-speaking world.
Russ has written all tracks and is supported by his musician friends which are listed in the credits. Stylistically, he remains true to his genre of Spanish guitar music.
With astonishing meticulousness Russ leads us into his fantastic world of Spanish music, to which he puts his own personal stamp with Allende. The title music is of course in the tradition of flamenco music with its very own field of tension.
Vivir Libre bears witness to the freedom of music, which also likes to refer to Latin American music. Due to the melancholic content, Amor Perdido lives especially from the excellent support by the Bucharest All-Star Orchestra. Acoustic guitar and string orchestra harmonize in an excellent way.
Luminous lives up to its appropriate title and sheds a bright light on Russ's ingenious compositional technique. The album takes a stylistic turn with Sunset Samba to Brazilian Samba music.
Luna is not only the closest celestial body to earth, but gives inspiration for numerous musical ideas with emotional content. Cubalia Café is Russ tribute to Cuban music, which has developed its own styles due to its isolated location. Return to Simitai is an unusual blend of Spanish and Vietnamese music carried by its protagonists Russ Hewitt and Tri Nguyen.
Russ Hewitt creates with Chasing Horizons a new wonderland of fantastic Spanish guitar music.




Biography

Website

Buy the album in all stores

Album Information

Title: Chasing Horizons
Artist: Russ Hewitt
Year: 2022
Genre: Latin Jazz
Label: Independent

Tracks:

1 Allende (04:13)
2 Chasing Horizon (feat. Nuno Bettencourt) (04:54)
3 Vivir Libre (feat. Marty Friedman) (05:27)
4 Amor Perdido (feat. Bucharest All​-​Star Orchestra) (04:30)
5 Luminous (03:50)
6 Sunset Samba (feat. Jorge Strunz) (04:03)
7 Luna (04:00)
8 Cubalia Café (feat. Ardeshir Farah) (04:15)
9 Serein (04:30)
10 Return to Simitai (feat. Tri Nguyen) (04:00)


Credits:

Bob Parr - Bass & Keyboards

Efren Guzman - Percussion

Walfredo Reyes Jr. - Drums

Elijah M Parr - Drums on AMOR PERDIDO

Jorge Strunz - 2nd Melody & 1 st Solo on SUNSET SAMBA

Ardeshir Farah - 2nd Solo and verse licks on CUBALIA CAFE

Nuno Bettencourt -1 st Solo on CHASING HORIZONS

Marty Friedman - 2nd & 4th Solo on VIVIR LIBRE

Tri Nguyen - Dan tranh oo RETURN TO SIMITAI_

"Bucharest All-Star Orchestra - AMOR PERDIDO