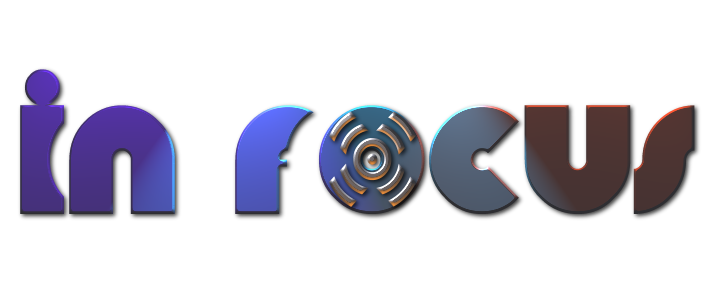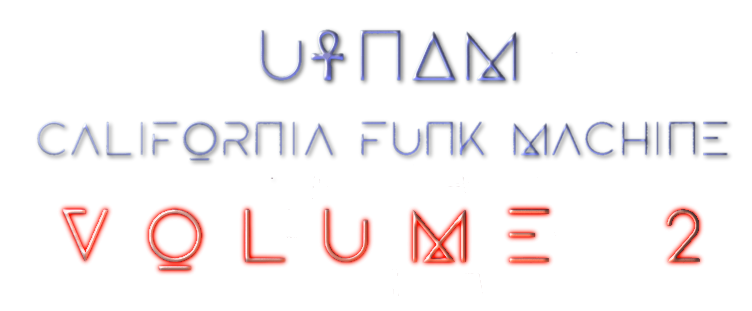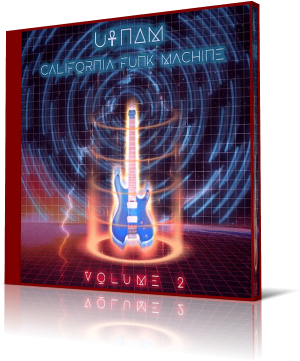 Paris born guitar virtuoso Emmanuel "U-Nam" Abiteboul is the driving force behind the project California Funk Machine. This year he surprised the world with Volume I, a collection of selected pieces of funk history that brought it the greatest success and had a decisive impact on it. Volume 2 is is the logical continuation with new power hits.
On Volume 2 U-Nam performs lead and rhythm guitars, talk box, Vocoder, bass, Moog bass, Rhodes, clavinet, synth guitar, keyboards, drums, horn programming and editing, lead and background vocals. The hottest Funk, Disco, Soul and Jazz Funk classics of the 70's and 80's in Californian style are also created by Bill Steinway (keyboards), Bob Baldwin (piano), Tim Owens (background vocals), Jorel Flynn (drums), Frank Sitborn (keyboards), Kim Hansen (keyboards), Denis Benarrosh (percussion), Michael White (drums), Freddie Washington (bass), Marva King (vocals), Tony Tatum (vocals), Kim Chandler (vocals), DJ Puzzle (sound design), Maria Grig (violin, viola), Lyudmilla Kadybaeva (cello), Joabe Reis (trombone) and Christian Martinze (trumpet, flugelhorn).
The album opens with the EWF classic Let's Groove with the typical U-Nam vocoderized exclamation mark. Second to none follows an interpretation of George Duke's funky Reach Out. Midnight Stars' Midas Touch experiences a revival with the lively singer Tony Tatum. Herbie Hancock's groundbreaking Rockit gets a wild twin.
Jesse Johnson's smash hit Crazay features legendary singer Marva King in a total Vocoder bubble. U-Nam dives deeper into funk history with a cover of Congress' You Gonna Get It. Kool & The Gang's blockbuster Be My Lady also gets U-Nam's thorough Vocoder shower. Frankie Beverly's Can't Get Over You, one of my all time favorites, is not spared this vocoderization either.
I understand U-Nam's affinity for Dayton's The Sound Of Music, because this song was pioneering funk and Vocoder vocals in 1983. With this song U-Nam can live out his musical preferences to the fullest. Patrice Rushen had with her seventh album Straight From The Heart released in 1982 her biggest hit. The track Number One taken from this album hasn't lost its glamour and U-Nam polishes it up again with resounding success.
U-Nam has selected with great connoisseurship exquisite pearls of funk history for the album California Sound Machine Volume 2. However, you should love the use of the Vocoder to fully enjoy the album.





Biography

Website

Buy the album in all stores

Album Information

Title: Volume 2
Artist: California Funk Machine
Year: 2022
Genre: Funk
Label: Skytown Records

1) Let's Groove (5:51)
2) Reach Out (7:13)
3) Midas Touch feat. Tony Tatum (6:34)
4) Rockit (4:01)
5) Crazay feat. Marva King (6:56)
6) You Gotta Get It (5:24)
7) Be My Lady (4:36)
8) Can't Get Over You (5:43)
9) The Sound of Music (8:38)
10) Number One (7:30)
11) Can't Get Over You (RadioEdit) (4:17)