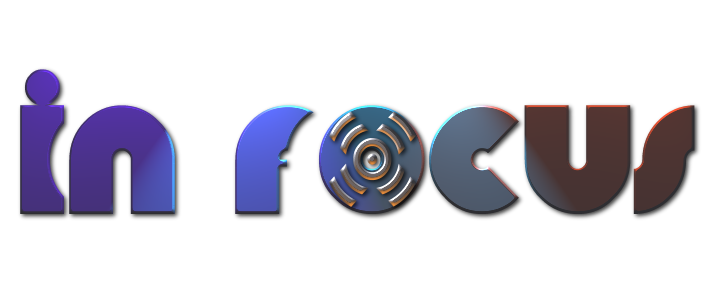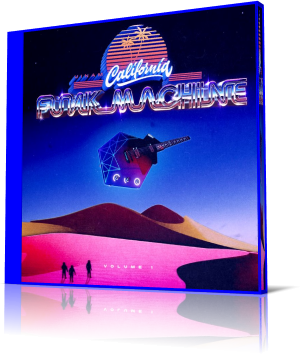 Paris born guitar virtuoso Emmanuel "U-Nam" Abiteboul always had a great affinity for funk. This passion runs through his entire life's work and reaches its peak with the California Funk Machine. Volume I is a collection of selected pieces of funk history that brought it the greatest success and had a decisive impact on it.
Ain't No Stopping Us Now is a song by American R&B duo McFadden & Whitehead and keyboardist Jerry Cohen from 1979. This super smash hit was already covered by the late Wayman Tisdale, Bobby Wells, Peter White and many more. U-Nam does his interpretation in a big way with multiple instrumentations and with the great singer Marva King who is known to us as the vocal accompanist of Phil Collins, Tupac Shakur, Prince, Michael Jackson, Stevie Wonder, Jimmy Cliff, Chaka Khan, and Lionel Richie.
EWF had with September their ultimate top hit in 1978 with more than 2 million digital copies. U-Nam creates a cover which is close to the original and yet has the twist that makes it worth listening to as a novelty. The Brothers Johnson had a huge hit with Stomp! in 1980, perfectly recovered by Quincey Jones on Q's Jook Joint in 1995. Now comes U-Nam with his version bringing the song to explosion.
Back in Stride is a 1985 charts storming song by Frankie Beverly and Maze. U-Nam ensures a high degree of authenticity for his rendition, in that he was able to win Wayne "Ziggy" Lindsey, the band's original keyboardist, and drummer Michael White, who has been with Maze for 21 years, for the recording. Ex-Maze bassist Freddie Washington and Tony Tatum provide the exciting vocal contribution.
Give Me The Night was a tremendous success for guitar legend George Benson, certainly the peak of his career. U-Nam had already adapted this hit for his album Weekend In L.A. (A Tribute To George Benson). On this album, he comes up with two new versions at once, featuring the powerful-voiced singer Tim "TiO" Owens.
Atlantic Star released the single Perfect Love in 1982 as part of their album Brilliance. When you recognize a certain similarity of this rendition to EWF and the Emotion's Boogie Wonderland than is that no coincidence. Both songs are penned by the same multi-award winning songwriter Allee Willis.
Act Like You Know by Fat Larry's Band came out in 1982 with the album Breakin' Out. With the long cover version recorded on this album, there is plenty of time to enjoy Unam's guitar improvisation as well. Al Jarreau's Boogie Down from the album Jarreau (1983) gets a new rocket stage with full ignition.
Rod Temperton's Motor Mouth released by Herbie Hancock on his album Lite Me Up (1982) squints a bit after George Benson's Give Me The Night, which was released two years before. Unam does the impossible and adds a pinch of Nile Rodgers' guitar riffs. Fantasy, another famous Earth, Wind & Fire hit is served with great pleasure and accuracy.
Unam intends to tour the California Funk Machine as an act. One can only recommend every promoter to book the whole package, because this album is a bomb.




Buy the album in all stores

Album Information

Title: Volume 1
Artist: California Funk Machine
Year: 2022
Genre: Funk
Label: Skytown Records

1) Ain't No Stopping Us Now feat. Marva King (8:00)
2) September (4:00)
3) Stomp! (7:04)
4) Back in Stride (7:37)
5) Give Me the Night feat. Tim TiO Owens (5:08)
6) Perfect Love (4:48)
7) Act Like You Know feat. Tim TiO Owens (7:26)
8) Boogie Down (4:09)
9) Motor Mouth (4:03)
10) Fantasy (5:29)
11) Ain't No Stopping Us Now feat. Marva King (Radio Edit) (4:06)
12) Give Me the Night feat. Tim TiO Owens & Jeff Lacey (Extended Version) (7:54)




The California Funk Machine Band:

U-Nam: Lead & Rhythm Guitars, Talk Box, Vocoder, Lead & Background Vocals, Rap vocals, Bass, Moog Bass, Rhodes, Clavinet, Synth Guitar, Keyboards, Drums, Horns, Claps, Programming & Editing

Marva King: Lead & Background Vocals (Ain't No Stopping Us Now)

Tim "TiO" Owens: Lead & Background Vocals (Act Like You Know & Give Me the Night)

Michael White: Drums (Back in Stride)

"Ready" Freddie Washington: Bass (Back in Stride)

Alex Al: Bass (Stomp!)

Wayne "Ziggy" Linsey: Clavinet, Organ, Rhodes & Keyboards (Back in Stride)

Franck Sitbon: Rhodes & Clavinet (Ain't No Stopping Us Now)

Denis Benarrosh: Percussion

Larry Salzman: Percussion (September, Give Me the Night, Boogie Down & Fantasy)

Christian Martinez: Trumpet & Flugelhorn

Joabe Reis: Trombone

Kim Chandler: Background Vocals & Flute

Tony Tatum: Lead & Background Vocals (Back in Stride)

Frank Burke: Lead & Background Vocals (Stomp!)

Jeff Lacey: Rap Vocals (Give Me the Night Extended Version)

The California Funk Machine Orchestra:

Maria Grig: Violin & Viola Lyudmila Kadyrbaeva: Cello and the Arc Orchestra