… Three astonishingly different CD's by Brian Bromberg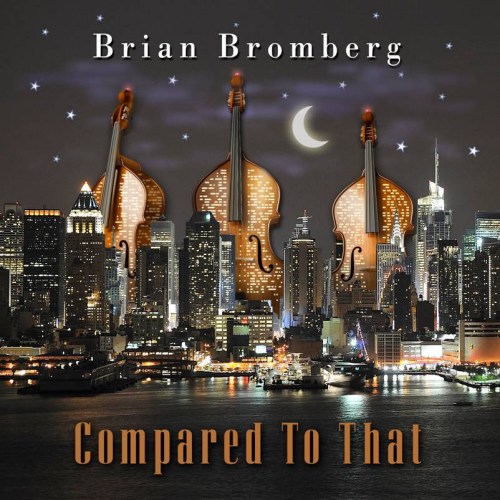 You already know that Brian Bromberg is not like other bassists you've heard right? Well as a measure of how different he is, during May-June 2012, he released 3 albums, two of them on the same day!
Let's get into the first, 'Compared to That'. If you loved his CD 'Downright Upright' (I did) then the opener to this set (the title track) will get you smiling straight off. It's a big band stomper with Bromberg's trademark humour and some fabulous acoustic bass soloing. And you recognise that sense of fun in 'What if Ray brown was a Cowboy?' – a lovely lazy jazz trio tribute to one of jazz's greatest. Enjoy the lovely piano on this song. And enjoy Béla Fleck's flying banjo lines on 'Hayride'. It's a joyous country romp and I bet I'm not the only who can picture a team of guys with sleeves rolled up triumphantly lifting the last piece of a barn into place somewhere in Pennsylvania…
In stark contrast, the funky, horn-laden 'A Little New Old School' could be a Tower of Power outing minus vocals. The electric bass is laying it down here and Randy Brecker dives in with a scorching trumpet solo. 'Does Anyone Really Know What Time it Is?' is a gorgeous swinging big band tune with a sweet lead guitar line, ah but you know Bromberg's 'lead guitar' is actually him on bass don't you? Gary Meek's tenor sax plays off the 'guitar' lines really nicely and I'm drinking Crown Royal in the best jazz club in town… And if you want to get lost in a nine-minute dream, flip to track 9 for 'The Eclipse' and soak up the jazz vibe as Bromberg's fretless and Brecker's smoky flugelhorn weave a spell you won't want to break.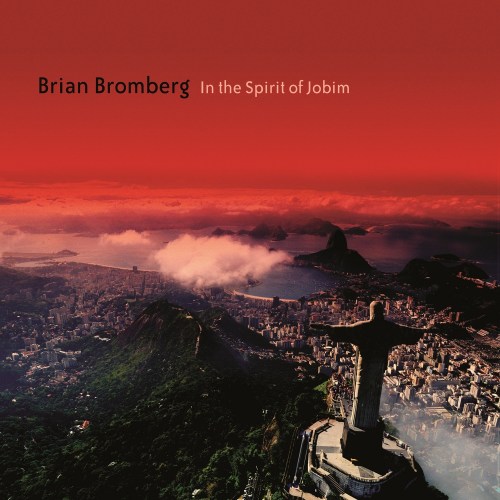 June saw the release of 'In the Spirit of Jobim' and, bossa fans, you are in for a treat! I love the upright bass intro that teases us into 'One Note Samba'. The percussion sizzles as Bromberg struts his stuff on the bass. I'm truly transported though by 'Wave', my favourite Jobim tune by a mile and one of my all-time favourite songs. I ask every band and busker who I think might be able to play it, to play it. Supported by the The Rising Sun Orchestra, I think this is the coolest and sexiest version I've heard!
'Coastline Drive' should be on the playlist of every contemporary jazz station – and it should have been there for weeks! It highlights how effortlessly Bromberg's technique transfers from electric piccolo bass to upright. He's a wizard – well, you knew that! Gary Meek's flute on the lilting and captivating 'Little Tune' could make you smile on the dullest day – music like this makes life worth living. Over the top? Well, take a listen. Over the last couple of years, Bromberg's own 'Isn't it Beautiful?' has become one of my most beloved songs. The version here forsakes the powerful electric fretless sound for the more organic sound of the upright. The drama is all still here though and as his 'guitar' sound flows across the rimshots, this bass genius makes the hairs on the back of my neck rise all over again.
Would it be a fitting tribute without 'The Girl from Ipanema'? This version – at exactly the right lazy tempo – has the oldest of old-school piano riffs and whirling strings. It's Russ Conway meets Percy Faith – and you nostalgia freaks will know where I'm going here. It's respectful – but it's Bromberg's version of respectful, which means you won't be sleeping!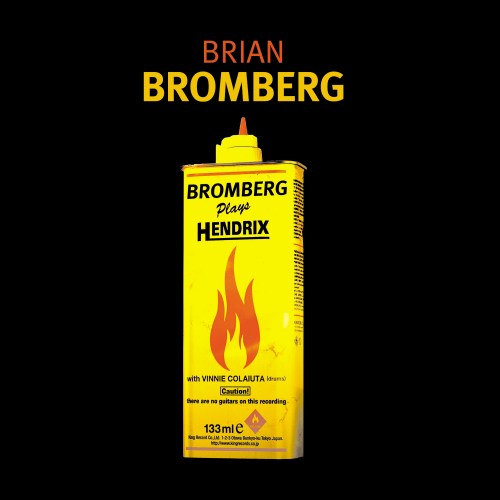 You certainly won't be sleeping with June's other release 'Bromberg Plays Hendrix' in your CD player!! I mentioned earlier how Brian is his own lead guitarist, well here he turns the wick up a little and the stellar list of players that featured on the first two albums is cut down to Bromberg and powerhouse drummer Vinnie Colaiuta. If you're going "Vinnie who?" maybe you shouldn't be reading this…
I'll put my hands up – I've never professed to being a Hendrix fan so each time I hear one of his songs performed by another artist, I'm able to take it at face value.
I first heard 'Fire' on a Rippingtons live album, and that was good but this is really tough!! No wood here – it's all metal. The soloing, with those fat intervals on bass and Colaiuta's riotous double bass pedal, is frantic! There's no let-up on 'Manic Depression' either, and the fretless soloing just adds to the intensity.
'The Wind Cries Mary' has been covered a multitude of times and in a multitude of ways and it lends itself to some lyrical playing. The lead 'acoustic guitar' here delivers just that and by the time the upright bass solo begins, the mood is set. It's hypnotic and it's the essence of what a great artist can do with the song of another great artist. 'All Along the Watchtower' is probably the Hendrix tune I know best and this version captures all the attitude and power of the original. It's a real rocker!
'Foxy Lady' has Bromberg lighting up his effects pedals with tons of chorus on the bass and God-knows-how-much overdrive and wah-wah on the lead 'guitar'. It sounds like he's locked in a battle with Eddie van Halen. Throw in a slap solo – and it's all over! The psychedelic chug of 'Purple Haze' is captured brilliantly – Bromberg and Colaiuta sounding like they were born to play together, and to play this kind of music.
'Scuse me while I kiss the sky!