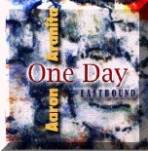 …Aaron Aranita and Eastbound's One Day on Sugartown Records. Hawaiian composer and multi-instrumentalist Aaron Aranita has assembled fourteen original compositions. The CD has a good mix of vocal and instrumental tracks and I prefer the tracks where Aranita's soprano sax piano and gorgeous flute get a chance to shine.
My favourite vocal though is the smoky I'll Say Goodbye featuring Harve Thompson. The acoustic piano/bass/drums backing is classy and Aranita's sax solo is very soulful. It's timeless stuff.
Among the instrumentals, the bluesy Urbanity stands out, as does the tribute to Brazilian guitarist Toninho Horta, simply entitled Toninho. That flute and Randall Yamamoto's funky bass could make you think of Dave Valentin's tropical and jazzy outings.
Rejoicing is a 100-miles-per hour drums and bass workout. Rogerio Araujo is the man with the sticks and he's a monster! Kaila Novicki provides a vocal backing reminiscent of Flora Purim.
The uplifting Elima is the album's best showcase for the high-voltage sound of guitarist Robert Shinoda. His sound is full on – any Yoshiaki Masuo fans out there?
Original songwriter, tasteful pianist and adventurous saxophonist – Aaron Aranita is all of these things. I'll publicly apologise to him for having taken so long to write about his CD – with a bit of luck, the next one will follow soon…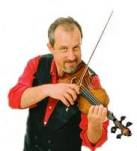 …Jeremy Cohen's Violin Jazz from 1994. If you asked me to name violinists who played jazz in a traditional style I could name two – Stephane Grappelli and Yehudi Menuhin. That is until now…
Oakland-based Cohen is a stunning exponent of violin jazz. His range extends from the exuberant Rose Room, which is a true toe-tapper, to the emotional Smoke Gets In Your Eyes, which has a gorgeous string arrangement by Allan Copeland.
Blue September features the most fabulous minor chords and is lush and moving while the changes of tempo and mood in Black Gypsy point to a great sense of humour.
In no way am I qualified to assess a violinist's technique – but if you enjoy your jazz traditional, I doubt that you will be more impressed by any other player. He is dazzling!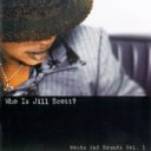 …Jill Scott's Words and Sounds vol. 1 On this, Hidden Beach Recordings' first release, the artist's name is displayed as "Who is Jill Scott?". So, who is she?
She's a Philadelphia poet with a keen eye and a sharp wit. Her voice is soft on the clever ballad Do You Remember and is sweet enough to fool you on Exclusively.
Keep the lyrics to hand – you don't want to miss these thoughts on love, relationships and spirituality.
He Loves Me is haunting and intense while It's Love is deep and groove-laden with brass stabs and a space-y vocal that seem eerily familiar.
Love Rain is the deepest of urban beats coated with the sexiest, most upfront poetry you're ever likely to hear. Just enough jazz flavour from those keyboards too. Deep! For sexy and deep though, check out Show Me – that phat bass is the absolute bomb and that voice, that voice is magnificent.
It's a unique, landmark release.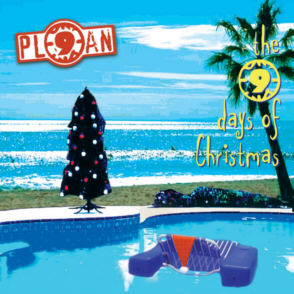 …Plan9's 9 Days of Christmas. No, I can't think about Christmas either but stick with me…
This is a promo "preview" copy, not for airplay and it contains songs that you'd expect but not done in a way you'd expect. For example, God Rest Ye Merry Gentlemen starts out with a wistful acoustic guitar – very Acoustic Alchemy (and therefore lovely) – and builds to a latin/big band climax.
The Indian percussion is a surprise on Good King Wenceslas – how come it works so well?
Crusaders-type vibes abound on Silent Night and the guitar sounds like Larry Carlton on his "Discovery" album. I use a lot of comparisons, right? In this case it's to illustrate the skill of musicians that I have never heard of before.
Indeed, you could be listening to any of the top smooth jazz bands on O Come Emmanuel – the guitar and sax both sound like big-league players. We Three Kings and Away in a Manger are given a similarly inventive treatment.
Who are these talented guys? Why are there only six tracks? Will Santa bring me a copy of the finished CD? Watch this space…