I Happened To Hear… June 2010

...Diamonds by Jonathan Fritzén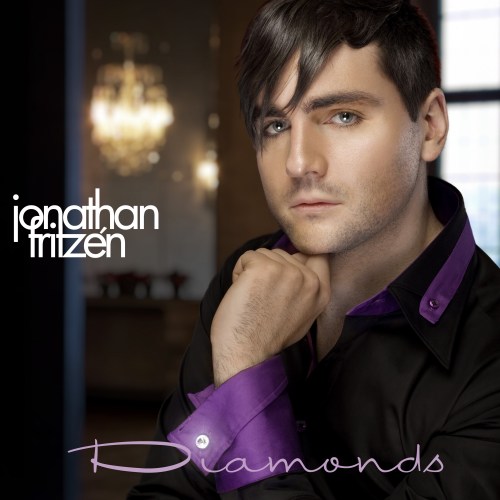 I've made it clear in the past how much I admire Jonathan Fritzén's talent. You only need to look at my review of his first CD http://www.smooth-jazz.de/Chris/Lovebirds.htm.
2010's 'Diamonds' kicks off with the buoyant 'Feelin' the Groove' with background vocals by Laila Adéle on the chorus. The drum track and bass are crisp and this energy is evident through the whole album.
I liked the 'picked' bass sound on the chunky 'Dance with Me' and it turns up again on the funky 'Undercover'. Fritzén goes for the Marcus Johnson urban groove sound on 'Stockholm Nights' and achieves an even darker and deeper sound on my personal favourite 'Vibrations'.
You romantic guys won't be disappointed by the gentle 'Melting' and 'You'll be Mine'. I was also interested to see that Jonathan has teamed up with some new-generation sax stars: Jessy J, Darren Rahn and Thailand's Koh Mr Saxman. All make solid contributions and this is the company that this talented composer and multi-instrumentalist should be keeping.
I greatly enjoy the way Fritzén consistently keeps these productions clean and uncluttered: even on the busiest rhythm tracks, the piano is out front and unruffled and clear as a bell. Nothing out of place. This man's career is taking off: check his tasteful website http://www.jonathanfritzen.com/index2.html and see him on tour this summer if you can. Meantime, you can hear and buy downloads on Amazon.
… Peace Signs by Num and Nu Afrika

<![if !vml]><![endif]>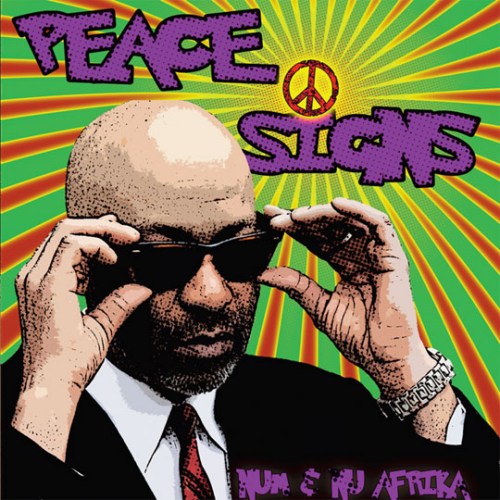 This is the second album by Num Amun-Tehu (or Brother Num) on the D'Rastadub label, though I first heard him on Brian Jackson's 'Gotta Play' CD. The music is not hard-edged reggae like you might expect, though Jamaica's music is well represented on the lovely old-fashioned 'I Beg You' with it's easy pace and sweet horns and vocals, the dub-style take on the classic 'Nature Boy' and the addictive 'Thank – You' – to name just three.
I also love the deep but nimble bass on 'Ghetto', which has that indefinable African horn sound that I've grown to love over the past few years. I'm also heavily into 'Express Yoself', based on the old Charles Wright tune but with a cheeky reggae bounce and some neat rap on the remix version. Outstanding. I've not mentioned Num's gritty vocals so far, but I enjoy them hugely, especially when he growls on 'Power of Jah'.
Wherever you see the classic 'peace' symbol you see on the album cover, you expect a political statement to be heard and the two short tracks 'The Old Negro's Lament' and 'New Orleans', more poetry than music, hit hard.
This is intellectual music and though the title track is soulful, jazzy and gorgeous (it's my favourite too) it's still made to make you think as much as dance. Enjoyable on more than one level. You can also hear and buy downloads on Amazon.
<![if !vml]><![endif]> … Alone by Martin Mayer
One of the reasons I love writing about music is that I never know what will drop in my mailbox and I never know what it will be like. This album by Canadian composer/pianist Martin Mayer could scarcely be more different from the album I just told you about.
Essentially, it's solo grand piano and much of it is very sombre and reflective. The opener 'Positano' sets the tone, and I find it calming at a deep level. It's impossible to be keyed-up or on edge while it's playing. '512 Memories' and 'Garden City' follow in a similar vein. My mind tends to work along cinematic lines (don't ask me why) and I can hear several of these songs as very emotional movie backdrops. I'm reminded of the stark and gorgeous music that Thomas Newman writes when I hear some songs on 'Alone'.
There are some group pieces: 'New Dream of Butterflies', 'Thin Red Line (live) and 'Deeper'. 'New Dream' and 'Deeper' are the songs that lend themselves best to contemporary jazz radio airplay, though it's interesting to note that 'New Dream' and 'Thin Red Line' are Chinese compositions and Mayer is due to tour China this year. It's a fascinating connection and one I hope I can discuss directly with Martin soon. Oddly, in the Chinese compositions, I hear Scottish/Gaelic themes. Musicologists – tell me, did I imagine that?
I've mentioned the similarities with Thomas Newman's work. In terms of the 'jazz' sound Mayer gets from his piano on 'Sun Moon Lake' and 'Deeper', I hear some of the things that make Bob Mamet's sound so appealing to me.
Let's move beyond whether this is a jazz listener's album: it's a coherent set of songs that wears the 'new age' tag more comfortably than the contemporary jazz tag. It's gorgeously produced and songs such as 'Dear..' are deeply moving. If I had connections in the movie business, you'd all be hearing sections of this album in theatres everywhere.
Until I get my dream job, you can hear and download these gems at Amazon (US at least) and i-Tunes. You can read more about Martin and his music at http://www.martinmayer.com/Home.html.
<![if !vml]><![endif]> …Beneath the Mask by Chick Corea Elektric Band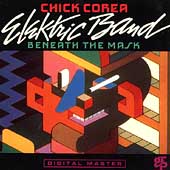 Ever sold an album and asked yourself 'what the hell did I do that for'? Yes, me too, more than once. Well, this is one I found again…
With this, their fifth album, the band reached its peak, for my money. It's the classic line-up of Chick, Frank Gambale, Dave Weckl, Eric Marienthal and my hero John Patitucci. Patitucci's funky bass drives the title track and powers on into the even heavier 'Little Things that Count'.
The fact that Eric Marienthal plays well within his ability for most of what I've heard him do since this CD is underlined by the way he doubles and provides counterpoint to Chick's breakneck keyboard licks. His soprano really cuts on some songs and listen to the way he burns on 'One of Us is Over 40'. I've always been haunted by the moody and fabulous 'A Wave Goodbye', so much so that I now see selling this CD as an act not just of misjudgement but of great folly.
Australian guitar pyrotechician Frank Gambale plays soulfully on the grand 'Lifescape'. At one time, much as I loved jazz-rock or fusion or whatever the hip term was, I never really believed that music could be technically dazzling and have soul. I was wrong – this song proves it and the album is a testament to how wrong I was. Hearing with new ears, there is so much that I missed on this album or appraised in a superficial way.
Of course, at heart, I live for funk and I was never wrong about that groove on 'Jammin' E' Cricket'. It's in 'the pocket' in the way you can trust Weckl and Patitucci to be. Corea's solo on this song is perfection.
From the impossible high-register fingerstyle bass riff that opens the closer 'Illusions', from the brooding guitar, to the manic Latin jam session 6 minutes in, this song captivates me and makes the hairs on the back of my neck stand up.
If you have this treasure, drag it out, rip it, play it in the car or just play it at home for a solid week like I did. If you don't, Amazon can sell you one of those lovely old-fashioned CD things or a download. Tell me what you find if you give this another chance…