… Beautiful Soul by Cynthia Layne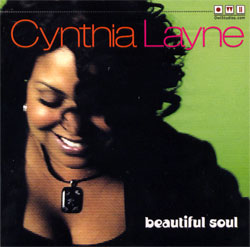 Yes, the owner of this site has already reviewed this CD but I've grown to love Cynthia's music and I've been playing this CD and putting tracks on my playlist again recently.

I'm a fan of instrumental music but a voice like this is enough to turn that around. Enjoy the huskiness on the ultra-sexy 'Be You'. The hook on the chorus is coming to GET YOU! The production is so sparse and the instrumentation so minimal. This is how to make a modern soul record. 'Letting you Go' chugs like a steam train. The bass grumbles and the programmed drums snap while Cynthia's voice pleads. This should be all over the radio.

Great soul music takes time out to soothe as well as to kick @ss and the atmosphere on 'I Can't Change You' owes almost as much to the piano and breathy alto sax as it does to an unusually vulnerable sounding vocal. Still, it has to kick @ss and on 'Will U Be There' there is plenty of kicking going on. The Temptations-style intro leads into a very high-tech dance workout which will leave you breathless. Anyone clubbing in Ibiza this summer who does not hear this needs to have a quiet word with the DJ. Come on Masters at Work – get behind this!!!

The ballad 'All I Need' finds Cynthia back in a pensive mood, with acoustic guitar accompaniment. I'm thinking of Roberta Flack when I listen to this, and yes, I can hear it as part of a movie soundtrack. It's deeply romantic. I'm in heaven as the title track unfolds. The sultry lead vocal is complemented so well by electric piano and some lovely alto sax. It's as much a jazz tune as a soul tune – and that's all right with me.

'Free Yourself' is a slow-burn slab of funk which has a vocal arrangement that Roy Ayers would be proud of. Very old-school and right up my alley. Of the remaining songs from this 15-song set, my favourite has to be the flat-out dancer 'Two and One'. I love the slower version from the 'Reality' album which I bought in 2010, but this has shades of Incognito – string synth, hard-edged drum track and some jazzy keyboard textures.

I'm so glad I've woken up and rediscovered this great and varied album. Occasionally I despair when I hear and see R&B divas - all style and swagger and no real soul. This is beautiful soul – and it's the real deal. Watch this lady's career take off over the next two years.

Available from Amazon.



… Bach to the Blues by The David Leonhardt Trio

David Leonhardt, jazz pianist and composer, is a highly skilled and versatile musician. His twenty five years of professional experience has included recordings, T.V. and radio, concerts and festivals, night clubs and stage shows. If you visit his site, you will appreciate the range of his work and I am very lucky – and embarrassed – to have had this recording available for almost a year before writing.

David is renowned for his improvisational ability and I love the way that themes which are very familiar receive a treatment which is respectful but allows the trio to stretch out in any case. The opener 'Prelude in G Major' is instantly recognisable but slips seamlessly into a bluesy stroll which has 'New York' written all over it. Now, I can't explain that but there's something about blues with a big city feel that really fires my imagination. The fact that the tune becomes a passionate Latin romp just makes me smile.

'Claire de Lune' is, to me, untouchable and I rate it as the single most beautiful piece of music on the planet so I approach any rework with trepidation. I'm even very critical of 'straight' renditions which move too fast or place emphasis on phrases or notes I think are wrong. As a jazz interpretation, I think this works very well and it conveys the all-important emotion, with some bluesy minor chords being used in just the right places.

'Gymnopedie No. 1' starts out with an acoustic bass solo so it's a jazz tune from the word go. I love it because it has a sense of grandeur in parts but it's still accessible. The same thing could be said of 'Prelude in A Minor' which employs some delicious counterpoint at the start before drums and piano start to really explore. There are even some sounds I'd describe as oriental in this arrangement.

I hear some of the most head-nodding blues on 'Prelude in B flat' and I really would like to hear this live. In contrast, 'Canon in D' is the most sombre piece, but it draws me in.

To be honest, reviewing this track by track is pointless and would need a larger musical vocabulary than mine, but I have had time for the music on this record to get under my skin and to soothe and stimulate as I feel only the best jazz can. It would sound equally impressive played in a firelit drawing room or a very upmarket cocktail bar – it sounds fantastic round at my place!

Available from Amazon.



… Liminality by Alan Weisman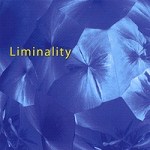 This CD by New-York born guitarist Alan Weisman was inspired in part by a trip to Brazil. And it's for sure it has a sunny sound that appeals as soon as you press 'play'. The energy of 'Samba de Mo' is very reminiscent of every carnival scene I've ever seen (sadly only on film and TV).

The steel-strung acoustic guitar on 'Suddenly a Sign' brings an immediate comparison with my beloved Acoustic Alchemy, but I'm more captivated by the samba rhythm of the title track – check out the video on Alan's website.

The dreamy 'Claudanza' shows the Brazilian influence even more strongly if anything – I particularly love the percussion and it makes me think of the great things I've heard from Paulinho da Costa and other top-flight percussionists. Maybe it's the title or the upbeat drum sound, but I hear 'Mountain Girl' and I'm driving round northern Arizona, ready to get off Interstate 40 and onto Route 66. Nice, nice driving music. I'm still in the desert when I hear the drums and what I think is a wooden flute on 'Ballad of the Peaceful Warrior'. It evokes Monument Valley for me and the strumming of low notes on the guitar almost sounds like a chant. The only vocal 'You Can't Own the Rain', in the hands of a different singer could make it as a modern country song – and the guitar would take its rightful place as it's strangely absent here.

An album with shifting moods which, if you let it, can take you to some far-off places. Available from CD Baby



… Back in the Dayz by Airborne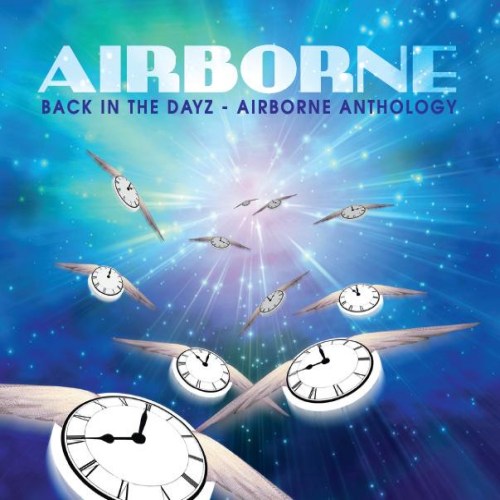 I've not been too familiar with the bright, brassy music of Airborne until now, but thanks to their tireless publicist Cheryl Hughey, I have this anthology of new and remastered material in my CD player.

I've read comparisons with The Rippingtons and certainly on 'Movin' Forward' with its strong electric guitar melody and ripples of percussion, the comparison seems apt. Should whet your appetite, smooth jazz fans… Like the Ripps, these guys know about light and shade and on 'Better Days Ahead' the groove is a touch more soulful and laid back with a jazzier guitar sound taking the lead and some really nice chord changes.

The muted trumpet lead on 'Brazilian Praise' warms you up even on a cold day and the female background vocals have that summery quality that will appeal to those who love warmer climes. Ripps fans, get ready to lap up 'I See'. The searing lead guitar, 'wind piano' keyboard textures and some sizzling percussion will grab you – and Thomas Sansone's soprano sax solo is one of the high points on this collection for me.

'Festival at Sunset' is a more complex piece that has some great changes of mood but never loses its thread of Latin sexiness. This band does a lot of live work and I would really like to hear this song live. The keyboard-led 'Sunny Skies' has a lot of the optimism that has always made Bob Baldwin's work so appealing to me – the nasal guitar sound, reminiscent of Casiopea's Issei Noro, doesn't harm its chances either.

Everything I've read about Airborne suggests that their outlook is a very positive, optimistic one and they aim to be as inclusive as possible. The songs on this anthology reflect that: many tastes will find things to like, whether it's soul, Latin, reggae or some quite complex jazz. Available from CD Baby.