Rick Gardner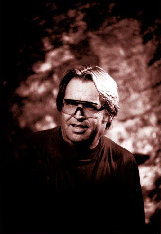 Rick was born in Tulsa, Oklahoma, January 7th, 1948. In 1956 the Gardner family moved to Wichita, Kansas. In 1960 Rick's Mom took him to Calavans music store..... and the trumpeter's story began!! Ex-Big Band trumpeter Cliff Sproul tutored Rick with music lessons in the Key of Life. Ricks first road experience was in 1966-67 with the "Up with People Show" and he played the White House for LBJ.
Rick returned home and studied orchestral music with Professors Walter Myers and James Robertson at Wichita State University. From 1968-70 he played with the Fabulous Flippers show band. The Flippers band recorded an LP called "Something Tangible". This group was the midwest's premier show group! Rick then moved to Madison Square Gardens "Holiday on Ice Show" where he played lead trumpet and conducted the orchestra. In 1972-73 Rick played the very demanding lead trumpet book for the Bill Chase Band, an Epic grammy award winner. In 1974-76 Rick was in Kansas City gigging around town until Melvin Webb "Bloodstone-drummer" decided to take Rick with him to L.A. to play a gig with Johnnie Taylor. That gig fell thru! Fred Wesley called Melvin asking him if he knew a good trumpeter. Melvin handed Rick the phone. Fred then introduced Rick to his friend Bootsy Collins. Since that meeting at Fred Wesley's house in September 1976, Rick has played concerts throughout the world and made many recordings with Bootsys Rubberband, Marvin Gaye, the Horny Horns, Parliament-Funkadelic, Bernie Worrell, Gary "Mudbone" Cooper, Bobby Byrd, Curtis Mayfield, Red Hot Chili Peppers, George Clinton, and many others. Rick Gardner, aka The Gardner of Funk, is ever movin on! Watch for his newest CD called "Aquatic Reflections".
---

Gardner, who attended Roosevelt Junior High, East High and Wichita State University, played with the infectiously upbeat Up With People in 1966
and l967. One crew toured Europe, while Gardner's contingent toured the warmer climates. One stop was Puerto Rico, where a young and
impressionable Gardner found hiimself in the house of famed cellist Pablo Casals."He was about a hundred years old then, and he was the world's
premier cellist," says Gardner, 52.

"That was probably the most important musical event of my whole life. He sat down and played piano for us. It was as if God had sat down and played
the piano. It was the most humbling experience of my whole life.

"It was like Bach, Beethoven, Mozart, everybody rolled into one. The reincarnate of all musical persons into one place at one time.

"He pointed to a lampshade that had the masters on it. 'This is where you get your foundation.' He looked straight into my eyes.

"He played some chords or melodies...I was like ground into the ground. My humility, was like, I couldn't believe I was there."

Who would have thought that somebody coming out of Wichita...

Flippin' out

Gardner left the popular Up With People and joined the Fabulous Flippers, a blue-eyed soul band that rocked the Midwest like few bands before or
since.

The Lawrence-based show band took rhythm and blues and added horns, creating a sound that took the Midwest by storm in the late '60s.

"That was maybe the best all-around band that I was ever in"says Gardner. "They'd literally have five-part horn parts and five-part vocals going at
the same time. I was probably the worst ear in the bunch. Those guys seriously, seriously, could play - for a bunch of white folks."

The band, which made a national mark with its hit "Harlem Shuffle," shared the stage in Minneapolis with Jimi Hendrix and ran Chicago off the
stage in Kansas City.

"We kicked their butt clear off the stage at the Kansas City rock festival. They got booted off the stage. The crowd was yelling 'No way, that's got to
be Chicago,' but they were talking about the Flippers, because we just killed them. Nobody could touch the Flippers.

"It's funny how people thought about the Flippers. They were kinda like mysterious folks in the Midwest. They were truly wonderful musicians.
They had a magic about them.

Who would have thought that somebody coming out of Wichita...

The pale rider

Gardner's road took another twist when a 1976 gig in Los Angeles fell through, and Gardner found himself trying out for a spot in Fred Wesley's band.
Up to then, the closest Gardner had played to funk was rhythm and blues.

"I had never heard of Bootsy, " Gardner says of the ultimate funkster, Bootsy Collins, who sat in as the trumpeter sight-read some charts for
Wesley. Gardner wasn't expecting the reaction he received. "Bootsy was there and they started laughing. I'm going, 'What's up with this?
They're laughing at me.' "

The musicians had figured that Gardner was handy with a horn since he had played for the critically acclaimed Bill Chase, but they weren't
expecting what they heard. The laughter was from being more than pleasantly surprised by Gardner's performance.

Gardner has been funky ever since.

If the Fabulous Flippers were Gardner's musical zenith and Casals the epitome of musical truth, then Parliament provided culture shock.

"I had no idea what this was, " he says of the all-black Parliament. "To tell the truth, those five years were the strangest time in my whole life
because basically I was a white Midwestern boy in a black, heavyweight culture shock. They liked me and I liked them. It was extremely strange.
Half of them had never even been in contact with a white person, and they were hugging me.

"I guess I'm kind of a pale rider in their history."

It wasn't all sweetness and light, as Gardner came face-to-face with racism.

Reverse racism.

"There was extreme hatred, " Gardner says of some fans of Parliament. " 'Why is this white boy in this environment?' Playing on 'Soul Train,'
you see the cameraman pan away from me, like 'this cannot be.' "

He also felt hatred from whites who couldn't understand why he was in a black band.

"You felt like you were the center of a target, so to speak. Like, 'I really want to shoot you, because you're with them. We really hate them, but
we hate you more than we hate them.' "

But Gardner was not playing to make a political statement; he was playing his trumpet to make music.

"I'm no more left than right."

Who would have thought that somebody coming out of Wichita...

Little Baby Romeo and Juliet

Gardner's funky travels have taken him to South America, Europe and Asia. "I feel gifted because of what has happened and where I've been," he says.
He feels especially gifted for being reunited with Pat. They first met when she was 6 and he was 8. It was "Romeo and Juliet," he
said, 'But it's like 'Little Baby Romeo and Juliet.' Then 45 years later, this came to pass. It's almost too much for the brain to accept."

The reunion came at a time in which Gardner felt stagnant musically. Now "it's like my whole insides have become renewed," he
says.

The marriage has inspired him to write for the first time for his upcoming album, "Aquatic Reflections," and he's preparing to head
soon to the West Coast, where he'll perform before an October tour of Germany, Italy and Austria with Grand Slam and Gary
Cooper.

Meanwhile, Gardner is back in the city where he first honed his skills under the guidance of teacher Cliff Sproul and later at WSU,
learning alongside students who, among others, went on to become a principal with the New York Metropolitan Opera and a
doctor of trumpet at the University of Oklahoma.

"Myself, I went out and became funky."
Soundsamples here: