Glenn E. Williams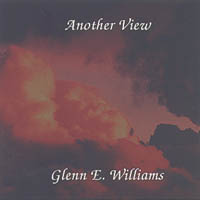 Glenn E. Williams grew up in the Philadelphia area. Glenn spent the early days in theater and taking drum lessons for seven years. Not until he was 16 years old, did he start playing the piano. He started out self-taught until he passed his audition into Mansfield University. Along the way he picked up on the flute, saxophone and other wind and string instruments. Glenn continued performing and studying with some of the top instructors in the Philadelphia-New York area. In 1989 Glenn performed his first solo tour with his back up band, The Promise. He toured Pennsylvanian Colleges. His sound was pop-infused funk/ jazz. The tour went well, but Glenn discovered a new genre of music. The genre was a blend of jazz, pop, instrumental and New Age. He then decided to work on a solo project involving many different instruments and a lot of keyboards and piano. While working in Disney World as a singer and dancer in 1990, Glenn was introduced to such artist as Yanni, David Lanz, Pat Metheny, Dave Benoit, Dave Brubeck and others. After some more years of studying, performing and producing others, Glenn started work on his first solo new age album in 1994. Half of the album was recorded in Nashville, TN, while working with such artist as Amy Grant, Gary Chapman, Whiteheart, Vince Gill and many more. He then returned to the Philadelphia area to complete the project and released 'Picture This' in the fall of 1994. Glenn toured the album over the next two years in the Mid-Atlantic States. All albums were sold at concerts or out of the trunk of his car. A total of 1,000 albums were sold.
While still at Temple University, a director of the movie 'Playground', approached Glenn to assist in the scoring of his movie. Glenn agreed. Glenn was to be an assistant to the Music Supervisor/ Composer. In the middle of production, the director called Glenn into a private meeting with the writers and producers. They asked Glenn for some new ideas. They were not happy with the scoring so far. Glenn gave his ideas on the scoring. The director and producer then fired the Composer/ Music Supervisor and replaced him with Glenn. Unfortunately the only good review the movie received was that for the soundtrack and scoring.
Glenn then followed that up with a five song EP in 1997, titled 'Touched'. The EP was based on a meeting with a woman he met in graduate school. After shopping the album around, Glenn was approached by Big Sky Productions with a deal. Glenn started working on three more songs with the company. After almost a year of sluggish progress, Glenn decided to get out of the contract and finish recording on his own. In 1998 he released 'Another View'. With the release of the new album, Glenn toured more extensively. He went into Canada and the northeast even as far as the mid west. Glenn even tried selling his CD in stores, on the Internet and again on tour. The CD is still selling well and has received many great reviews.
One year later, Bruce Warner, a jazz guitarist from Miami, FL, approached Glenn. Bruce had put out five albums under the names of Project X and Bruce G. Warner. Glenn admired Bruce's work. Bruce had the idea of putting out a CD together. They both wrote and produced pieces on the album. The album has 17 tracks, each with a unique blend of their sounds. This album is currently only available through Top 10 Productions and Extreme Digital Productions.
Glenn is currently working on his next album and shopping around his musical of Dracula. Glenn will be attaining his Master's Degree in Piano Performance and Pedagogy in may of 2000.
EDUCATION: Temple University, PA - BBA
Mansfield University, PA - BM
West Chester, PA – MM
SOLO ALBUMS: Picture This – 1994
Touched (EP) – 1997
Another View – 1998
OTHER ALBUMS:
TKS with The Kingpin Syndicate – 1997
Breakthrough with Bruce Warner – 2000
Broken Wings with Ciara Cantwell – 2000
Highlights from Dracula the Musical by Glenn E. Williams – 2000
MOVIES SCORED: The Playground – 1996
Directed by Tom Turner
This Day – 1998
Directed by Stephen Condon
Delivery Life – 1999
Directed by Stephen Condon
LIVE PERFORMANCES:
Academy Of Music, Philadelphia, PA
Temple University, Philadelphia, PA
West Chester University, West Chester, PA
Mansfield University, Mansfield, PA
Millersville University, Millersville, PA
DCCC, Media, PA
Shooters, Langhorne, PA
Ulana's, Philadelphia, PA
The Middle East, Philadelphia, PA
First Baptist Church, Somer's Point, NJ
The America Center, St. Louis, MO
The Spectrum, Philadelphia, PA
Veteran's Stadium, Philadelphia, PA
The Convention Center, Providence, RI
Doubletree Resorts, Orlando, FL
The Speakeasy, Upper Darby, PA
Wildwood Convention Center, NJ
Le Moulin, Quebec
Brechin, Ontario
Adam's Mark Hotel, Philadelphia, PA
Twelve Caesar's, Philadelphia, PA
Walt Disney World, Orlando, FL