Doug Williams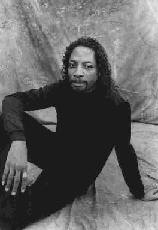 2000 has meant many change for everyone, and now we see an inspirational era of music, movement and rhythm as devised by Doug Williams.
Doug has designed an act of music and movement never seen or heard before. It's original, it's the Sounds of 2000 and finally here. L.R.MIX is born, a concept that will deliver R&B, Soul, Funk and Groove in Doug Williams style. Surrounded by talented and rhythmic young men and women, Doug has created the team that is.
A totally new repertoire accompany Doug's new team in L.R.MIX, songs by artists such as Mark Antony, Brian McKnight,
Christine Aguilera, Earth Wind & Fire, just to name a few. Original songs written by Doug, arranged and designed so that only L.R.Mix can deliver
It's not a new show, it's not a new live band,
It's a new concept
It's a new era, welcome to 2000, welcome to....
L.R.MIX
as cordially invited by
The Team:
* Mr Doug Williams *
Mr Sunil De Silva * Mr Kittrick Redmond
* Ms Prinnie Stevens *
Engineered by Sound Man Mr Robert Ellis.
Choreagrapher Ms Lani Richmond