Kelvin Roy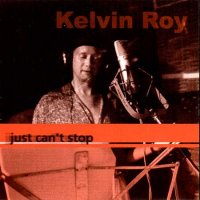 Kelvin Roy hails from Everywhere USA where he performed with Motown soul and jazz groups.
Born in Michigan, he was classically trained on piano and brass. Later he toured in the midwest with popular soul & jazz groups.
There was early experimentation in writing which developed as he wrote collectively and arranged music for the groups he performed with.
After moving to south Louisiana he immersed himself in the melting pot of styles building his interest in jazz, mixing this with country music, southern rock, and R&B. This contributed to his unique melodic voice.
Several years on, a move to Los Angeles saw a return to soul & jazz groups and work with artists like Matt Catingub, Brenton Woods and Sonny Day.
With the desire to write popular songs from the ground up, he moved to New Zealand to discover a part of his heritage, in having a NZ-born father.
Since then, he has been involved with many NZ groups like the Nairobi Trio, Sonora, The Jews Brothers Band, and his current band, BlueStars.
The original popular songs began to flower in this new environment-first through his Gyrotayshin band which released an album on Ode Records. Then he started the Martian Music label, which has released three CDs to date. The song Be Strong achieved some radioplay, then just can't stop saw his music get increased airplay on mainstream pop radio. just can't stop also appeared on the Kiwi Hit Disc #33. In 1999, he released his millennium tribute song - Times of our Lives. This song has been played on American and NZ adult contemporary radio stations. He has attended trade fairs like MIDEM and many have observed the jazz influences in his work. He has worked with Janice Pendarvis (of Sting fame) and his songs have been plugged to artists like Celine Dion. As an independent, the creative focus and strategic perseverence remain at an all-time high.